Vape
HOW TO STORE YOUR E-LIQUIDS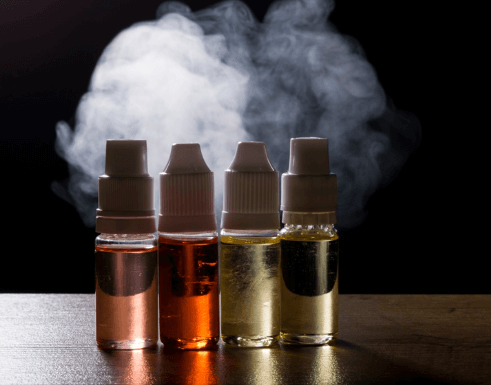 The majority of novice vapers aren't concerned with the dos and don'ts of vape storage since they want to try as many mouthwatering flavors as possible as soon as possible. But as time passes, you'll begin to discover empty bottles in unexpected locations.
Whether you use the Uwell Caliburn GK2 or the Uwell Caliburn Koko Prime, it's critical to store your e-liquids properly to preserve flavor, potency, and safety.
Understanding how to keep your e-liquids is crucial if you want to get the most out of your investment.
PRECAUTIONS FOR STORAGE OF E-LIQUIDS
The three main culprits when it comes to shortening the shelf life of your e-liquid are heat, light, and air.
The taste of your e-liquids may gradually change due to too much exposure to these things, and not in a good way.
1. WHY ARE E-LIQUIDS HARMFUL TO HEAT?
An e-liquid's worst enemy is heat. The 'energy' produced by heating's chemical reaction is used to transform the components of your e-liquid into completely distinct substances.
Keep your e-liquid out of direct sunlight by storing it somewhere cool and dry rather than on a bright windowsill or the dashboard of a parked car.
WHY DO E-LIQUIDS SUFFER FROM LIGHT DAMAGE?
Similar to heat, prolonged exposure to sunlight can cause chemical reactions to occur in your e-liquid (even at the molecular level!).
UV rays will break the components and ruin the flavor. In order to prevent this, store your e-liquids in a dark cabinet or storage container and return them when you need a refill.
WHY IS AIR DAMAGING TO E-LIQUIDS?
And last but not least, air might harm your e-liquids. It may come as a surprise, but the oxidation process weakens and dilutes your nicotine's potency.
Smokers who use their vapes to substitute traditional cigarettes and other tobacco products may find this to be especially problematic.
Therefore, when storing your nicotine, make sure the lid is on tightly to avoid air from reacting with it. Put the lids on all of your juices once you're done refilling, and twist the cap as far as you can without harming it.
WHERE IS THE BEST PLACE TO STORE E-LIQUID?
The optimum location for e-liquid storage is somewhere cool, dry, dark, and far from light and heat.
But where are these mysterious locations?
WHAT SUITS SHORT-TERM E-LIQUID STORAGE BEST?
Follow our short-term e-liquid storage advice to keep your vape juice taste great if you plan to use it within one to two months.
Remember that air, heat, and light are the three leading causes of e-liquid mortality. Even if you want to use these e-liquids soon, store them away from heat sources and harsh light in a dark, excellent location.
WHAT IS THE BEST FOR LONG-TERM E-LIQUID STORAGE?
It's usually a good idea to keep your preferred vape juice on hand in case of an emergency. If you want your e-liquid to stay in good condition after six to twelve months in storage, you'll need to take extra precautions.
Transfer your vape juice to a glass bottle instead of using plastic containers, which are better for short-term storage but will lose quality over time. An airtight seal on glass bottles will make them considerably more dependable.
If you want to avoid heat and light, tinted bottles are a great option. They are inexpensive, durable, and reusable and are easily accessible from a variety of providers.
HOW LONG CAN YOU STORE E-LIQUID?
E-liquids often last between one and two years. However, storage circumstances, the caliber of your flavor, and the presence of nicotine all affect the shelf life.
The two primary ingredients in e-liquids, PG and VG, are food-grade substances with lengthy shelf life. But flavors can vary in taste and scent over time as they deteriorate.
Conclusion
A straightforward but essential part of preserving the caliber and security of your vaping experience is properly keeping your e-liquids. These storage suggestions guarantee that your e-liquids stay current, tasty, and secure for use, regardless of whether you use theUwell Caliburn Koko Prime or the Uwell Caliburn GK2.